We invite you to participate in a free conference – different from all:
Youth of the Future
From discussion to changes in education, politics, business and social sphere
March 4, 2016, 10AM-3PM
University of Rzeszow, 1 Pigonia Str, building A0, main hall
If involving young people and creating favourable conditions for their growth, work and community-oriented activities, you should be present! Today we will plan together a better future for youth and Podkarpacie.
Participants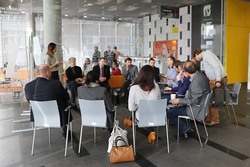 About 100 people will attend our "conference", they come from different circles working for the youth including representatives of: local governments, non-governmental organizations, educational institutions, high school and college students, student organizations, business incubators, companies, business angels and the media. You are also invited!
Schedule
We create schedule on site, all together. There will be no lectures, experts, long-winded speeches or waiting for a break.
Due to the fact that the event will be conducted using the Open Space: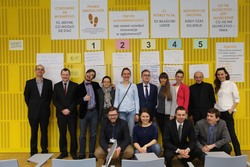 Anyone can propose a topic, and so it will be a space for discussion of any matter that is important to you;
Working in small groups and ability to move freely between groups (everyone can participate in about 3-10 interesting discussions);
Written reports from each group discussion accessible to everyone;
Getting to know many interesting people;
Real plans of joint initiatives.
One meeting – a thousand opportunities!
If you want to share your ideas or help with organizing the event, please contact: Aleksandra Chodasz: +48 609-08-13-13, achodasz@dobrezycie.org
Participation in Open Space is free of charge.
Why we organize Open Space for the youth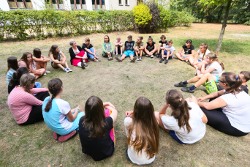 We in Fundacja Rozwoju "Dobre Życie", since its inception, believe that young people can achieve spectacular effects for their communities. We believe it is worthwhile supporting them. So that they become self-reliant and enterprising to shape themselves as responsible citizens. We are well aware that this is not always easy, and that it is advisable to look for new solutions, to exchange experiences and inspire each other. We aim to gather a lot of people from different backgrounds and engage in discussion and activities connected with the topic of young people. Therefore we invite you to actively participate in the "conference" on March 4th, 2016.
Come – if you want to be inspired or share your knowledge and ideas! Participation is free (registration required)
Leading: Kinga Bujalska, Aleksandra Chodasz, Roman Warkocz.
Organization: Fundacja Rozwoju "Dobre Życie": Aleksandra Chodasz, Beata Piech, Katarzyna Malec, Monika Curyło, Ewelina Jurasz, Andrzej Łapkowski, Anna Wójcik. University of Rzeszów: dr Anna Kołomycew, dr Anna Pięta-Szawara.
In-text photos taken by Alicja Hałasz (during the Open Space in Katowice "Ogrody przedsiębiorczości - jak wspólnie rozwijać innowacje w aglomeracji.") and by Andrzej Łapkowski (during the workshop for young people on social and civic competences conducted by our Foundation.).

Twenty other people were involved in the planning of this Open Space. We created a brief report from our meeting.
The event is organized by Fundacja Rozwoju "Dobre Życie" in partnership with the University of Rzeszów, Europe Direct-Rzeszów and Eurodesk as a part of the project "Login to action." The project implemented under the program Citizens for Democracy, financed from funds of the EEA. The project partner are Strzyżów District and Icelandic company Ildi.

Media Partners:



Registration form
Personal information entered in the following form will be used only and exclusively for the organization of this Open Space. Submitting the form is tantamount to consent to the processing of personal data: I agree to process my personal data included in the form for the needs of the Open Space in accordance with the act of 29.08.1997 on Personal Data Protection (Journal of Laws of 1997 No. 133, pos. 883).